Ladies can ski for just $15 on Monday nights at Mount Seymour in North Vancouver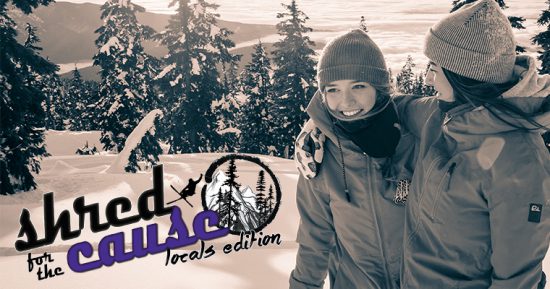 When was the last time you had a good girl's night out? If you've been searching for new ideas on where to meet up with your girl gang, Mount Seymour is the place to be on Monday nights in January and March for their extremely popular Shred for the Cause nights.
Starting Monday, January 21, 2019, ladies of all ages (and those who identify as female) are invited to spend their Monday evenings to ski and board for a good cause in support of local charity, the Bloom Group.
Last year,
the event raised over $30,000 for the charity, which provides some of the most
progressive social services in Vancouver's Downtown Eastside for women and
children.
For 2019,
ladies can ski and ride for just $15 from 5pm to 10pm on Monday nights from
January 21, 2019 until March 25, 2019. Men are more than welcome to come out
and enjoy the evening as well. Lift tickets for men will cost just $35.
It's not
all about the cheap lift tickets; the evening will also include food and drink
specials as well as trivia and games for prizes and giveaways at 8pm.
Located about 30 minutes from downtown in North Vancouver,
Mount Seymour offers over 40 trails for skiing and boarding, and also has
terrain parks, snowshoe trails, snow tubing and tobogganing.
There is a shuttle bus available from East Vancouver (Rupert
Station) as well as from Parkgate Community Centre (in Deep Cove). The shuttle
bus runs regularly and costs $10 – $15. Check here for the schedule.
Shred for the Cause 2019 Quick Details
When: 5pm –
10pm every Monday from January 21 until March 25
Cost: Women pay a minimum
donation of just $15 at Guest Services up on Mt Seymour. Men pay just $35 to
ski for the evening.
Events: After 8pm there
will be trivia and games for prizes in the Rock Chute.
Website: Shred for the Cause at Mt Seymour
Article source: https://www.insidevancouver.ca/2019/01/18/ladies-can-ski-for-just-15-on-monday-nights-at-mount-seymour-in-north-vancouver/